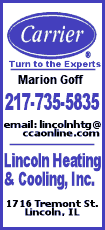 CISA began as one office trying to help disabled people find services. The agency has expanded to the current 18 offices in nine counties in Illinois. McGlauchlen said that there are offices in Pekin and Springfield, and it has been a consideration for many years to build in Lincoln to offer a more centralized location.

CISA has purchased property near where the new Shell station and Midwest Records Storage Inc. are located in Lincoln's new business district off Woodlawn Road.

CISA is an independent service agency and advocate that primarily serves people with developmental disabilities or those with brain injuries.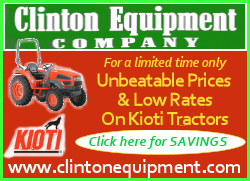 CISA is 100 percent state-funded. Though their services are paid for from programs offered through the state of Illinois, with some matching federal funds, McGlauchlen emphasized that they are not state or government employees. Neither are they affiliated with any other group, business or agency serving the disabled, such as CILAs or EQUIP.
CISA helps identify client needs, find and secure the services that are needed, and then provides ongoing follow-ups to see if changes are needed and that there is no abuse taking place. Not being government employees permits them to serve as unbiased advocates in the selection of services and supervision of the quality of services and protects the clients from abuse.
McGlauchlen pointed out that staff, clients and their families would be coming into town, using restaurants, sometimes using motels and also making retail purchases that would contribute to the local economy.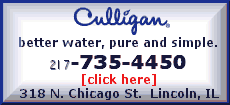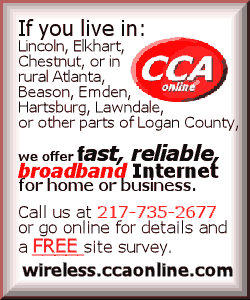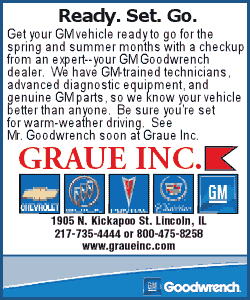 Of the 38 staff members, 10 to 15 would be coming to the Lincoln office daily. They also anticipate expanding their work force with the opening of the new office. There is a new state-sponsored child program, and they would try to draw from the local population for the four to five new employees needed for that program. They would also need to pay people for building and grounds maintenance.
McGlauchlen said that they would also be talking up Lincoln around the state.
City attorney Bill Bates pointed out that they are asking for the same type of bond issue as the city has done for Lincoln College and Lincoln Christian College for their building projects.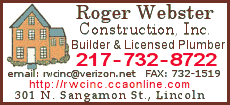 The only difference is that this business would not generate direct tax revenues for the city, as the property is located in the enterprise zone and is a service-based operation. Ancillary revenue benefits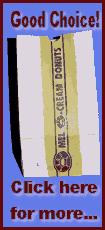 would be generated by people coming into the community spending money and from the new jobs.
Bates reminded the council that there is no risk to the city when issuing these bonds.
The one concern that he had was that CISA has already started the bond process with a different bond agent than the city has been working with, and the bonds would be issued by a Peoria bank. He would rather see them use First Midstate, as the city and he have had good experiences with them.
He added that the city can issue up to $10 million in industrial bonds a year and has not issued any this year
The bonds are tax-exempt and would give the agency assistance in acquiring lower cost financing.
CISA is asking for $1.4 million in bonds.